Competent and well thought out. Individual and convincing. This is how web design works today!
Your partner for web design & online marketing solutions.
Web design

that does justice to you and your company.
Create websites In our Ehsan Graph we use state-of-the-art technology and design visually and functionally convincing websites for companies in Frankfurt, Rhine-Main and beyond.
 Small, medium-sized and large companies from industry and business, from the healthcare sector, legal advice, retail and gastronomy trust in us.
Create websites We offer you intelligent complete solutions and create modern, functional, responsive web design that suits your wishes,
as well as the demands of your target group and the usability specifications. We cover the entire range of online presence options.
Create websites We create your website, your online shop / your shop system and/or support you in the areas of online marketing, SEO and Social Media Marketing and set up your blog or design it, for example
 your Facebook page, or refresh your current website.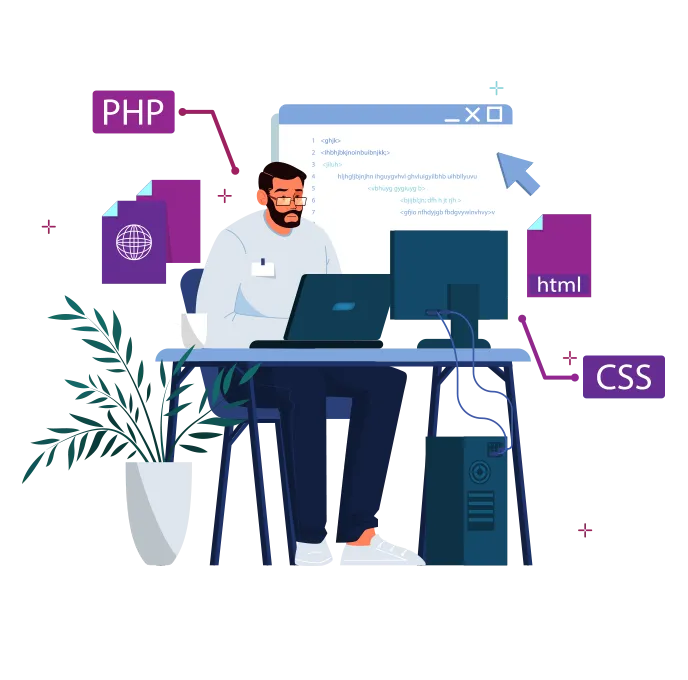 Benefit from our many years of expertise
Logo Design
تایپوگرافی و رنگ ها
Business Photography
Video & image film
Responsive Web design
Individual design
Maintenance & Care
GDPR compliant
Online shop creation
Woocommerce
Product Photography
GDPR compliant
Branding Online Marketing
Social Media Ads
Google Ads
employee recruiting
Social Media Care
Local SEO
On-page optimization
Technical SEO
Content Marketing
Contact us for a free initial consultation.
With know-how and plan to the new website.
We work in our web agency in Frankfurt in a result-oriented and effective manner. Because you shouldn't have to wait long for a convincing new website because of us.
A clearly defined path to your new website.
briefing
In the first step, we talk about what our customers expect from their new or refurbished website. In this way we get to know each other better and set out important points/expectations.
strategy
Based on the relevant information, we develop an individual concept for our customers.
content
What would a website be without content? Among other things, we take care of the preparation of text, images, etc., in consultation with our customers, of course.
acceptance
Finished! But before your website can be published, the final acceptance has to take place.
programming
After you have approved the respective design, our experts start programming your site. Here, too, close coordination with our customers is a matter of course for us. If you don't like something, we'll be happy to implement your change requests.
Design phase
So that your website not only provides exciting content, but also looks good, you need the right design. We tinker until you are actually completely satisfied.
Do you need a consultation or more information about us?